Pricing & Floor Plans
Our student housing community offers one-bedroom, two-bedroom, three-bedroom, four-bedroom, and five-bedroom apartments in Tampa, FL. Installment payment prices remain affordable for all floor plans because we offer individual housing contracts on bedrooms. Our furnished apartments near USF combine internet, cable and other utilities in the installment payments. Bedrooms are individually keyed for security and privacy.
On-Site Security
The security and well-being of students is our top priority at The Standard at Tampa. We employ on-site security personnel to monitor the property, and each apartment is outfitted with electronic locks on the front and bedroom doors.
Customized Furniture Packages
Our furnished apartments near USF offer students every comfort of home. With beds, dressers, couches, a TV, and a dining set, our furniture packages have every piece your student requires.
Upscale Amenities
We offer many upscale amenities that are unique to our University of South Florida off campus housing. Rooftop amenities, which include a pool and fitness center, allow your student to relax or work out while gazing upon the Tampa skyline. On the ground level, we have private courtyards and a computer/study room to help residents focus on school work.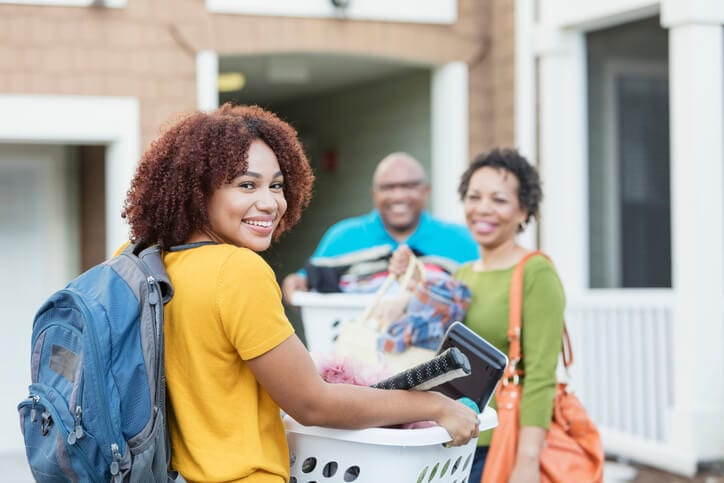 Roommate Matching
We use roommate-matching services that compare the interests, hobbies, and lifestyle preferences provided by incoming residents to pair compatible individuals who are likely to get along together.
Housing Contract Agreements
Our housing contract agreements are 12 months long and run from August to July. We designed our contract terms to match the USF school year, so your student is able to move in right before the fall semester begins.